An outfit can make or break a shoot; especially an engagement shoot. Getting the perfect outfit together for your engagement shoot is an important detail that should not go overlooked. But what should you wear? Well luckily, we have come up with a few ideas that will make your engagement photos memorable for years to come.
Go With the Season
First off, make sure your outfit choices are appropriate for the season. Spring and Summer are popular times for engagement shoots so wearing nice breathable clothing is a must. Shorter hemlines and are also a great look for the warmer weather. Just make sure you know what the conditions will be like when you have your shoot.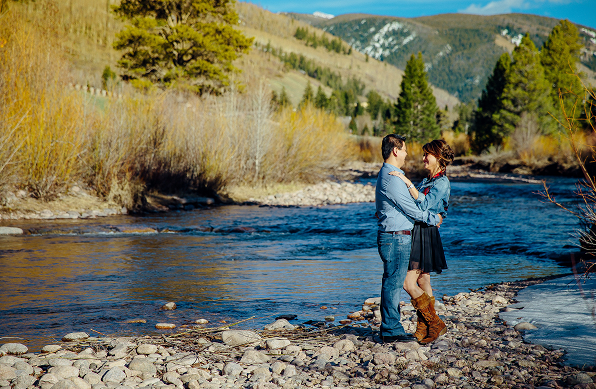 Make it Personal
Your engagement shoot is all about you. Choose your favorite colors to wear, and don't feel obligated to wear a dress if you don't want to. whatever it is that showcases your personal style, go for it. You can always bring other outfits and accessories to switch out.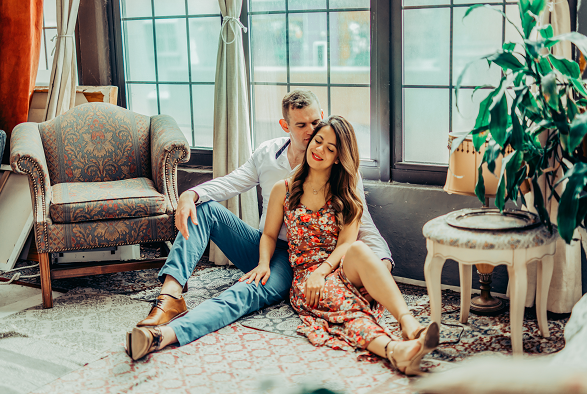 Complement Each Other
Choosing clothes that go well with each other can be tricky if you both have a certain style, but there are plenty of ways to make it work. Try to avoid overly expressive patterns as they can pull away from the full effect of the photo. The best way to make it work is to make sure you are coordinating with your partner ahead of time what each of you will be wearing for the shoot. That way you can go through each others choices and find what works best.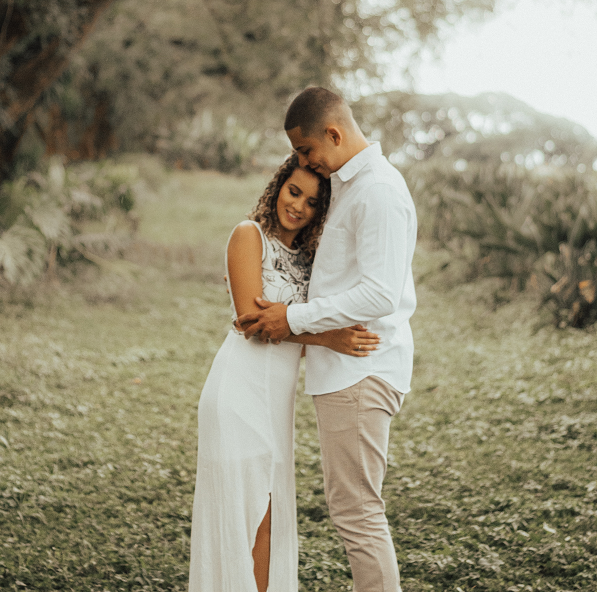 But Not Too Much
Complementing each others style does not mean full on matching. Too much of one color or pattern can make your looks blend together which does not always inspire that "wow" or pop factor that you want. Engagement photos are about showing how well you work together without being identical.
Location Matters
Where you take your engagement photos will have a strong influence on what you decide to wear. You won't want to be wearing high heels in the woods. A casual woodsy vibe for anything outdoors is perfect while you might go for a slightly more sophisticated look in a more urban setting.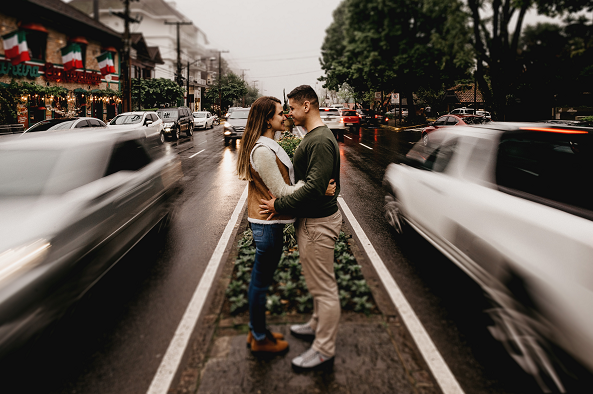 ---
See what else the blog has to offer