Designing holiday cards is not always as easy as it sounds. Finding the right design tools can at times be overwhelming with so many resources available. We have narrowed down our favorite places to help you build the most dazzling holiday cards this year.
Editing Tools
EyeQ is a great editing software used both by professional photographers and consumers. EyeQ's technology edits your images automatically so there is no need for you to do it all manually.
EyeQ has a lot of great articles that will help you out as well. It is a good bargain too. EyeQ has a one time payment of only $129. There is no subscription. Once you buy it, it is yours for life. To see if EyeQ is the right platform for your photography needs, check out their 21 day free trial.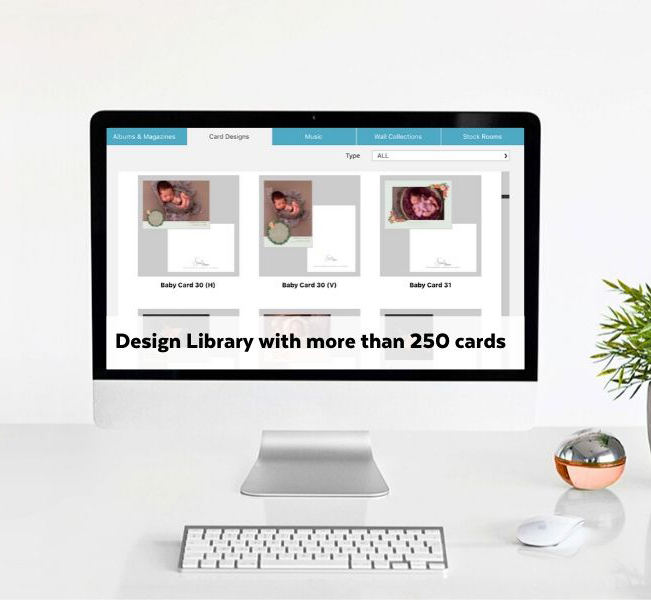 The Fundy software allows for complete creative control for each user by eliminating any constricting templates and providing over 250 designs. Any creation will truly be one all your own. Fundy also lets you download your creation into a JPEG or PNG file for easy printing.
Fundy makes it easy to upload your images and edit them to your desired specifications. Take a look at this article to learn more about boosting your holiday card sales. The Fundy platform starts at a cost of $249/year. You can started on your free trial to see if it is a good fit for you.
Swift Galleries provides each user with the ability to design and sell straight from the platform. The goal is to make it easy to transition straight from design to sales. The process is simple and easy to navigate.
Swift Galleries also offers several courses that teach you everything you need to know about selling your photos. They also produce a podcast that covers all things photo business. The Swift Galleries platform starts at a low cost of $180/year and offers a free trial to get you started.
Templates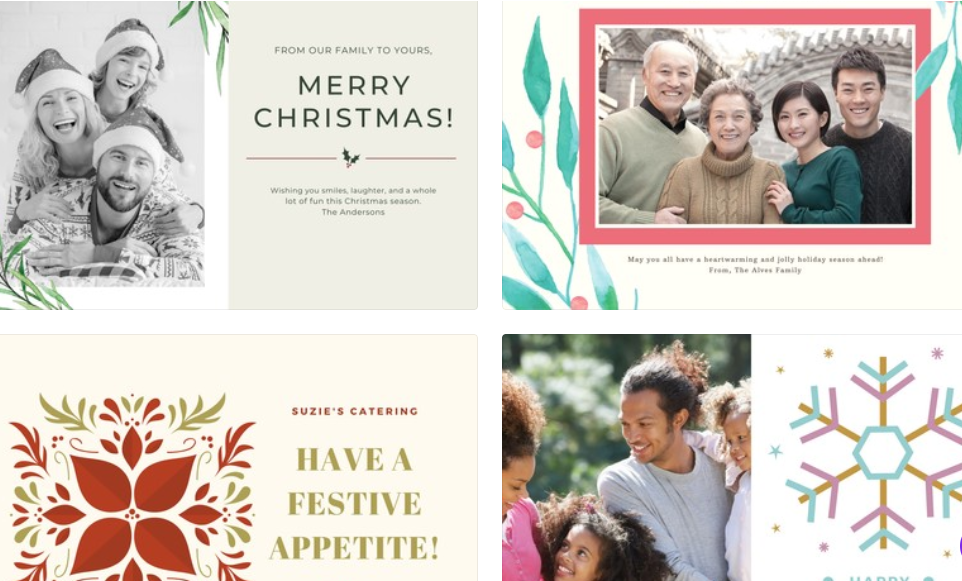 If you are someone that likes to work with templates, Canva is the place to go. They over a variety of templates for multiple uses and through multiple mediums as well. It is a great place to start designing your holiday cards. You will most likely find something you did not know you needed.
Canva allows you to create folders and save any designs you create. You can print your products out on your own, or do it through Canva to save yourself the trouble. You can use Canva for free, but you will not have access to all of the amazing tools they have to offer. however, a monthly subscription only costs $12.95.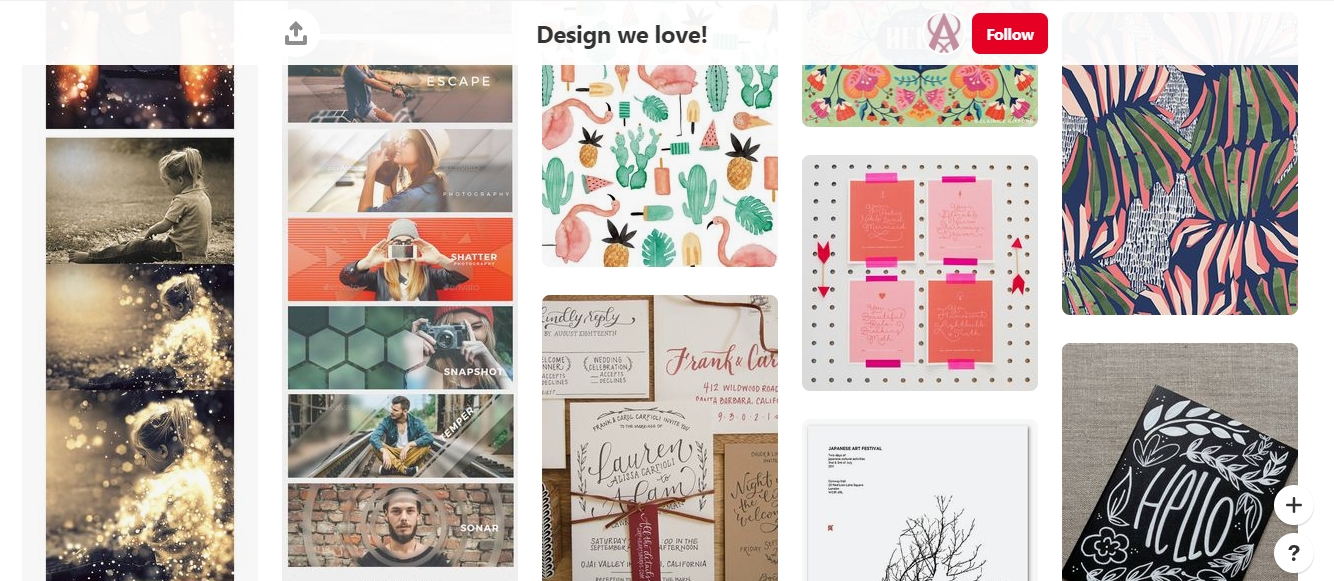 There is perhaps no better place to find inspiration than Pinterest. There is always something cool to be found, and design inspiration is no exception. Find something that peaks your interest and make it your own. Pinterest is free for anyone making it a great tool to find inspiration. Start by checking out Artsy's boards.
Artsy's Exclusive Cards
2019 Collection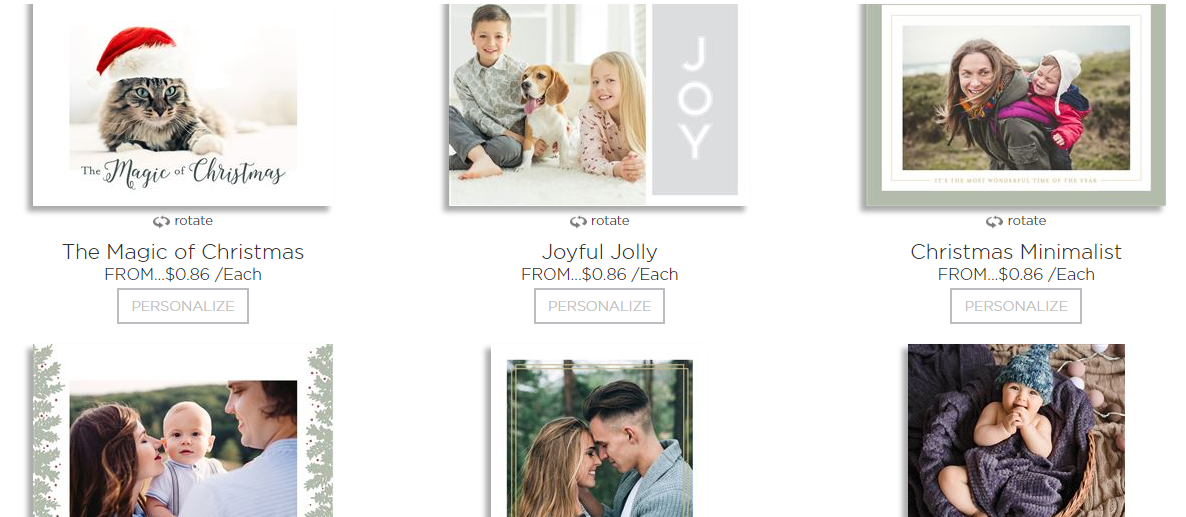 Our newest holiday card designs are here! Save yourself the trouble of designing your own cards and use our pre-made designs. There are so many to choose from. Take a look at our 2019 collection.
Foil Cards

Make your cards shine bright throughout the holiday season with our Foil cards. Each design was created by our in house design experts so you know they will be amazing. Additionally, you can create your own personal messages to accompany your images and choose your favorite foil color. See our whole collection here.
---
Like this article? Check out these ones too: