Holiday cards are one of the easiest add-on products for both wedding and portrait clients. No one likes to design holiday cards and everyone always leaves it to the last minute. One simple question can change all of that. You can ask your clients, "Want me to go ahead and design your holiday cards for you?" or "Should we order your holiday cards while we're here?". These two easy questions will almost always get a"yes." You are making your client's lives so much easier by getting holiday cards out of the way early. So, let's dive into some In-Person Sales tips for Holiday Cards!
Getting starting designing your own Holiday Cards is quite easy. While many companies, including Artsy Couture, offer dozens if not hundreds of pre-designed options, you can also create easy and customizable cards using one of our favorite software programs, Fundy!
Getting Started with Holiday Card Designs:
1. Choose Your Size
To design a holiday card, first choose your size and whether you want to design a flat or folded card.
2. Choose Your Design
Click the layouts button and filter down to Holiday Card designs. If you don't see one you like, click More Designs to open up the Design Library. Here you can also filter down to holiday designs.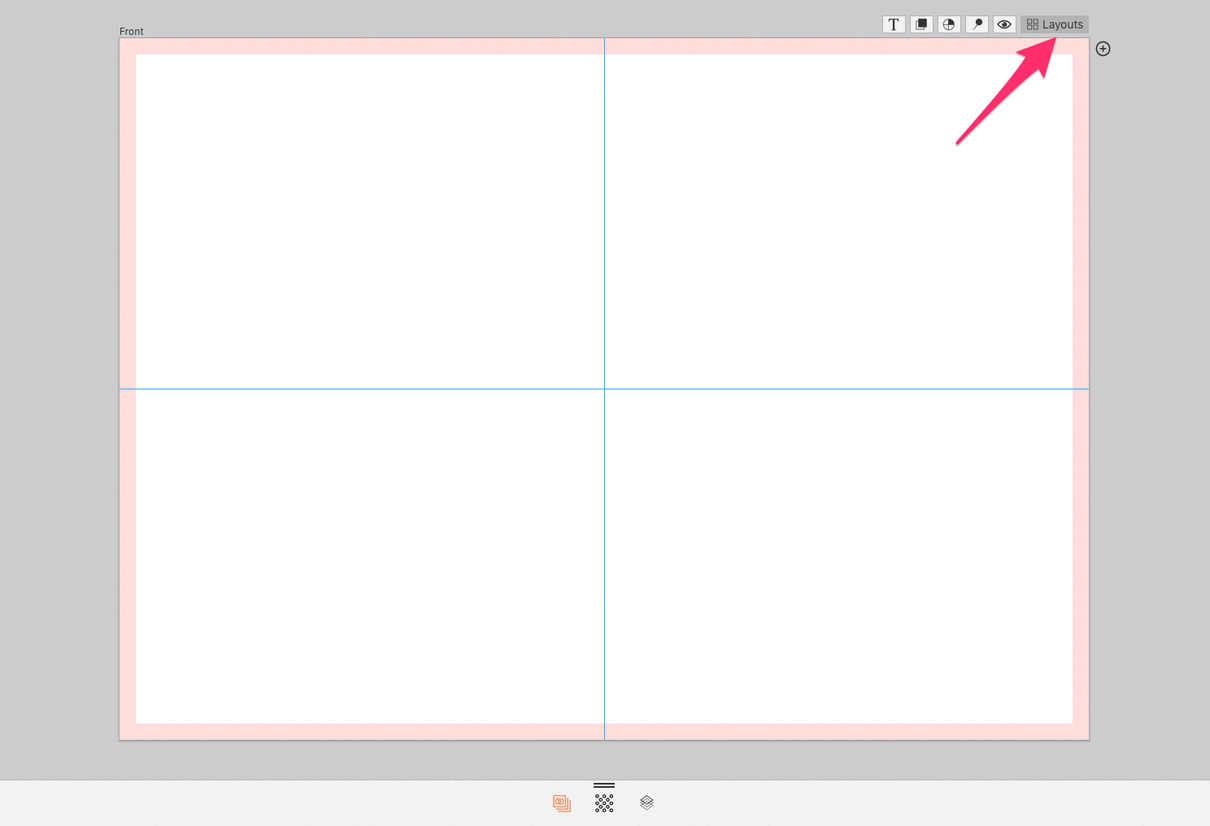 3. Drag in Your Photo(s)
You'll see a gray box to drag in a photo or multiple photos. You can arrange the photos however you'd like or change any aspect ratios, just as you would in Album Builder.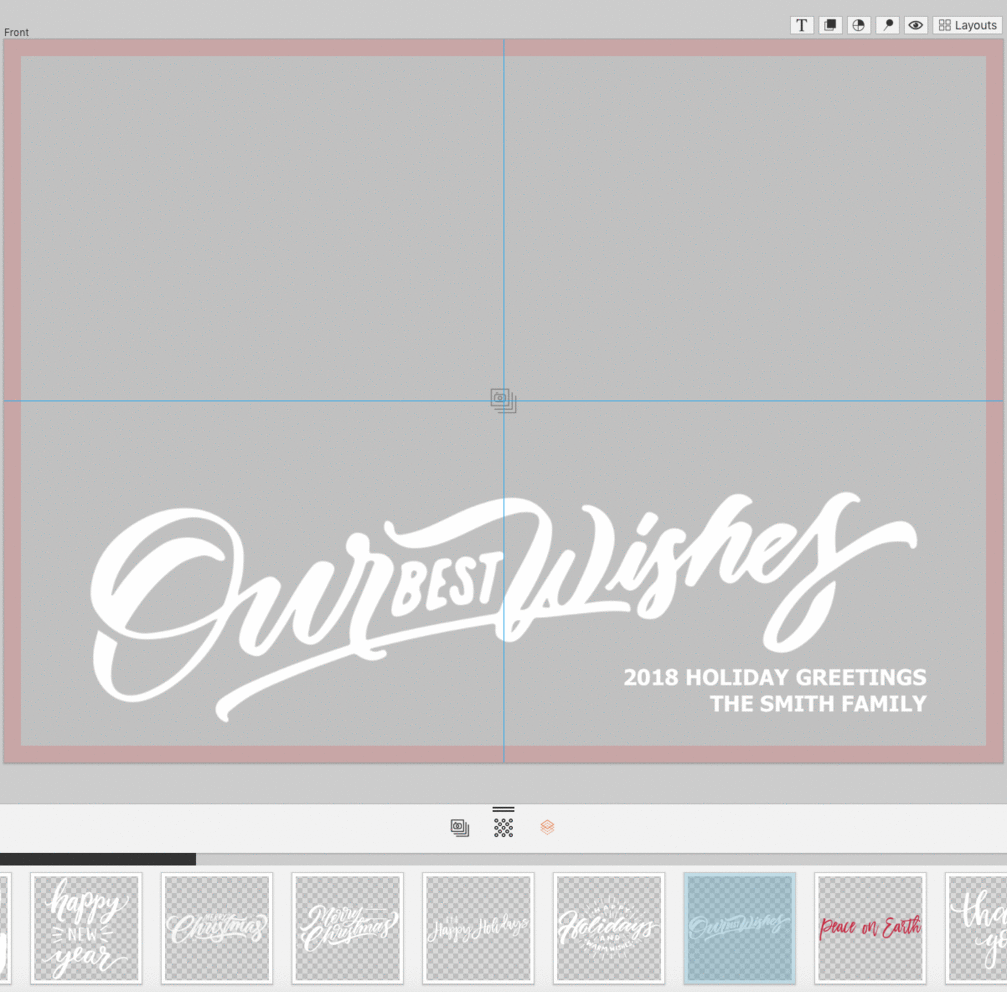 4. Change Your Text
On the front of the card change out the default text to match your clients' needs.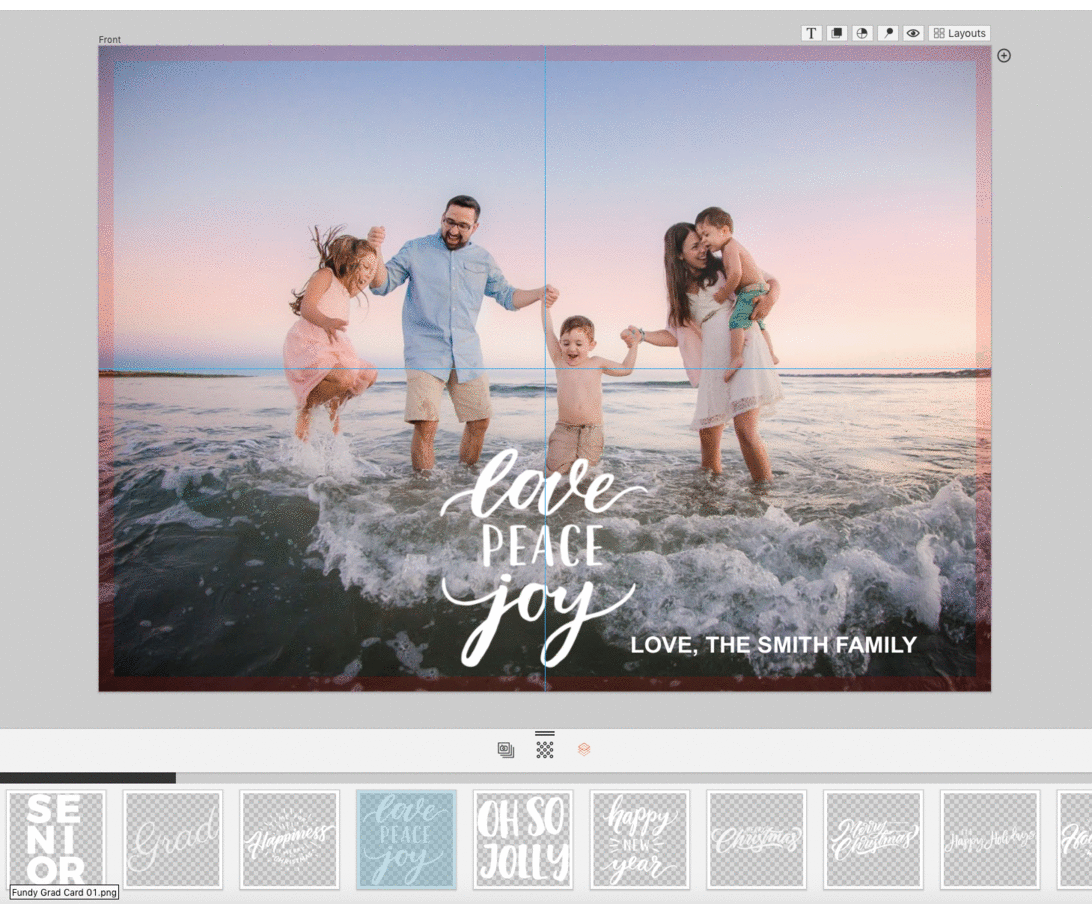 5. Drop-In your logo and business Info
6. Click the right arrow to see the back of the card.
You can drop your logo into the graphics well (click the multi-diamond icon to see the graphics well) and then simply drag it onto the card back, replacing the default logo. Also, you can add your studio information so everyone that is sent holiday cards can contact you for their photography needs.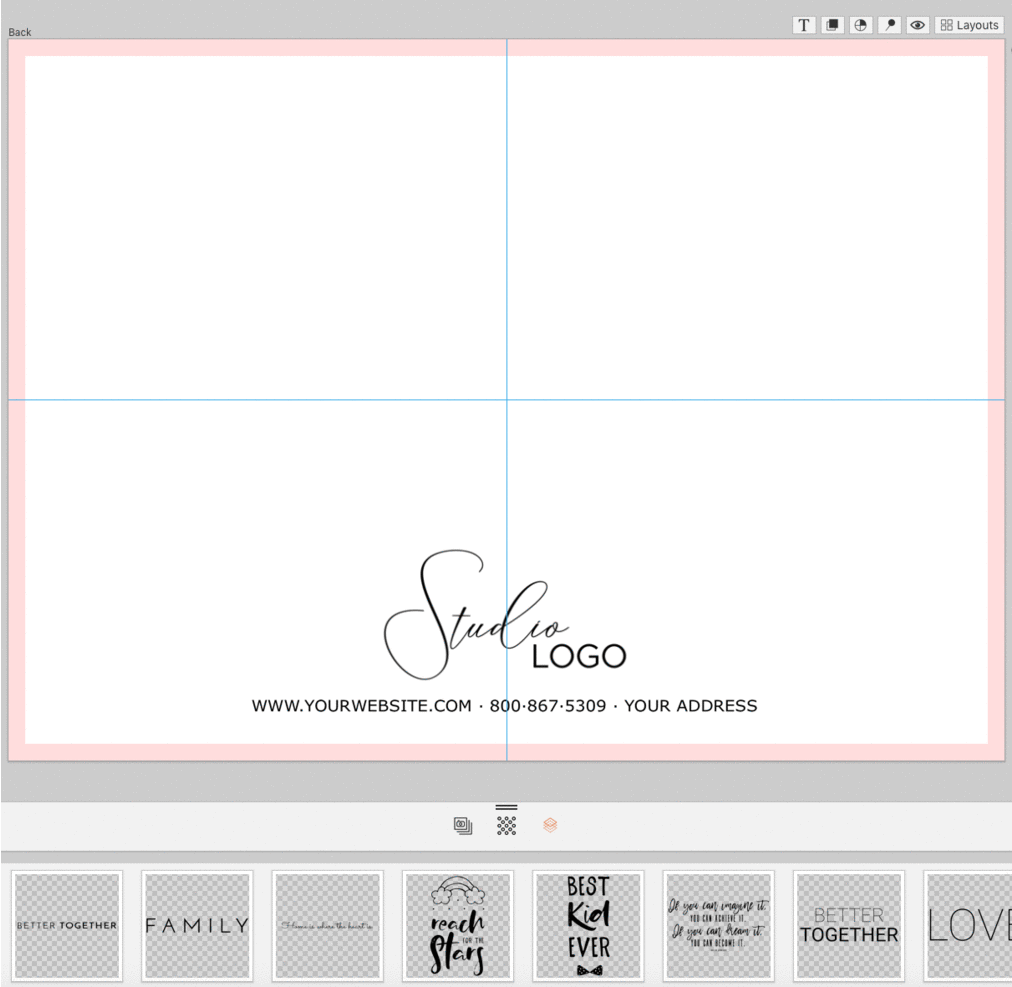 Ordering Your Cards
Ordering cards through traditional programs can be a huge pain. With Fundy, just click Export for Print and you'll be able to download the files you need, upload directly to Artsy Couture, and have a proof ready to show your clients in minutes.
Ordering Cards via Artsy Couture
Artsy's online ordering portal allows you to select a variety of card sizes, as well as five luxurious paper types. You may also order in quantities of 11 and 26, depending on the volume of cards you're looking to purchase. Additionally, all cards ordered from Artsy come with complimentary envelopes and are ready to ship in just 2-3 business days.
More Revenue, More Referrals
Adding cards to your studio is a great way to add incremental revenue and/or more referrals. Vanessa Joy talks about how she offers free cards to all of her wedding clients in her Fundy School course. She views them as one of her best referral mechanisms. She gives free Thank You cards and free Save the Date cards. To design these, just follow the same steps as above but filter to Thank You or Save the Date designs.
If you haven't tried the newest Fundy Suite, download the free trial or update your software right here, or update your Suite.
---
About the Author: Andrew Funderburg, Fundy Designer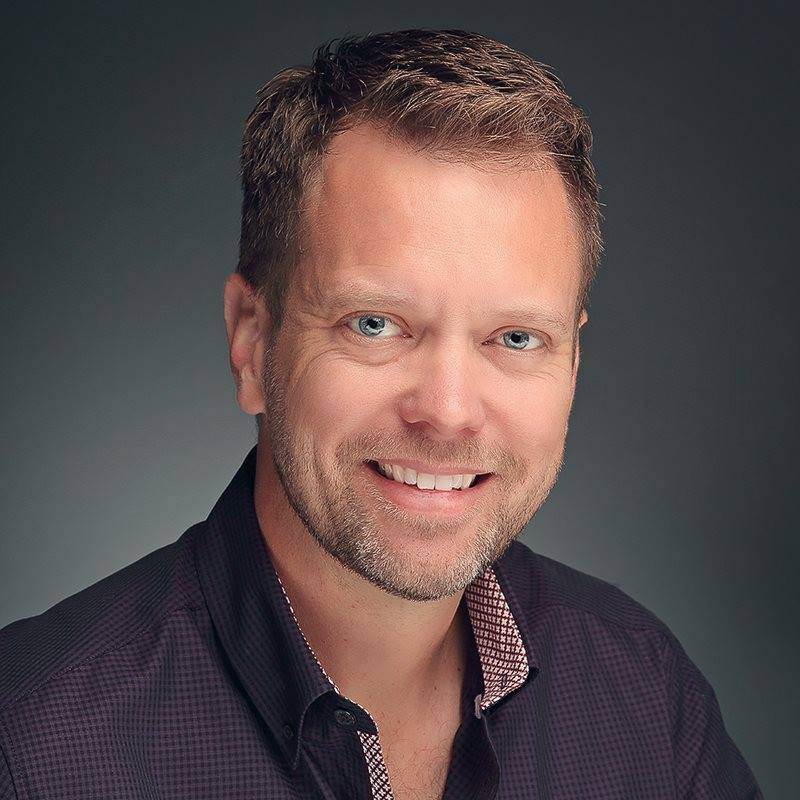 Andrew "Fundy" Funderburg, photography expert and industry visionary, has a passion for people, capturing emotions and telling their stories through print. Andrew is the creator of Fundy Design Suite software and the founder of Fundy Software.  
The Fundy Suite has transformed countless photography businesses and facilitated the production of millions of photo stories worldwide. The software design tools are simple and efficient for the busy photographer looking to capture the emotions of the moment and lay out the story of their clients with albums and wall art. Fundy continues to lead innovation and personally inspire photographers worldwide with his stories and a common sense approach to photo layout and the art of storytelling.
Fundy speaks four languages fluently, holds a BA degree in English Literature from the University of Oregon, was a former Peace Corps volunteer in the Republic of Moldova, an Iron Chef Photographer in Japan, and has traveled the outer reaches of the planet preaching about the power for printed photography.
---
Enjoy this article? Here are some other great reads you may be interested in: