The intrinsic beauty of intimate weddings is simply unparalleled. Intimate weddings set the stage for a deep and meaningful celebration between a couple and their most treasured family and friends. Private loving moments – often lost in the hustle and bustle of a large event – organically unfold and are easily captured as though they've been lifted from the pages of a romantic, modern fairy-tale.  
As cozy affairs are increasing in popularity, weddings that have often been filled to the brim with guests are following suit.  Whether you're photographing an at-home ceremony from a safe distance or capturing the beauty of a virtual wedding from the comfort of your home office, we've gathered some ideas to help guide you and to help you create fantastic, lasting memories for your incredibly valuable clientele.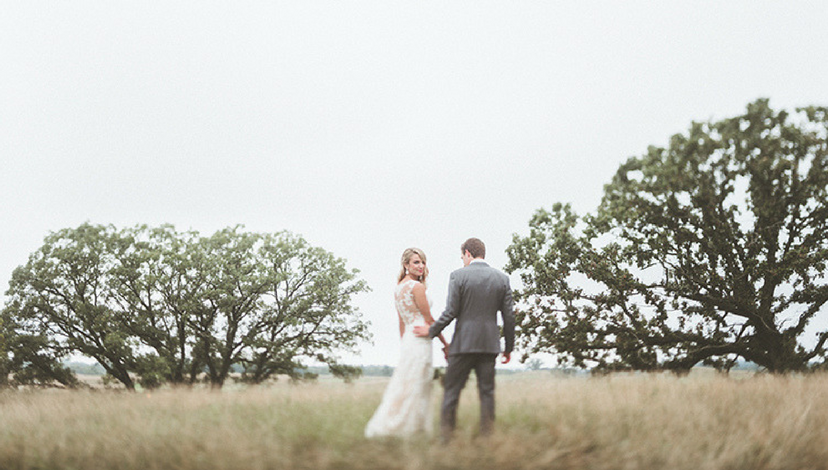 Go Virtual 
Technology has become the revolutionary host for many events this year, so what better way to work with your clients than to help them capture their engagement and wedding virtually? From directing couples on proper lighting and poses, to editing photos couples take themselves, to live streaming wedding ceremonies, many photographers are learning a new skill set to help market their talents for the exclusive needs of clients today. 
Remain Distant 
A concept which has recently become familiar to us as a society is that of social distancing. 
From engagement photos to the big day itself, it's important to remain 6 feet or more away from your clients as well as any guests. It may seem daunting but with a little planning ahead, those special shots that typically require physical closeness can still be captured.
If you're unable to remain a safe distance during the timeless, "wedding preparation" photos – consider asking a close family member to take certain shots of the bride and groom dressing for their big day that you can then edit. While they won't be of your own professional quality, with a few instructions, you may be pleasantly surprised by what those closest to the couple capture from their perspective. 
If your bride and groom desire "first look" photos, recommend an outdoor location or perhaps meeting in a large space rather than the small room of a church, hotel or home. (The same conditions should be adhered to for any family photos as well!)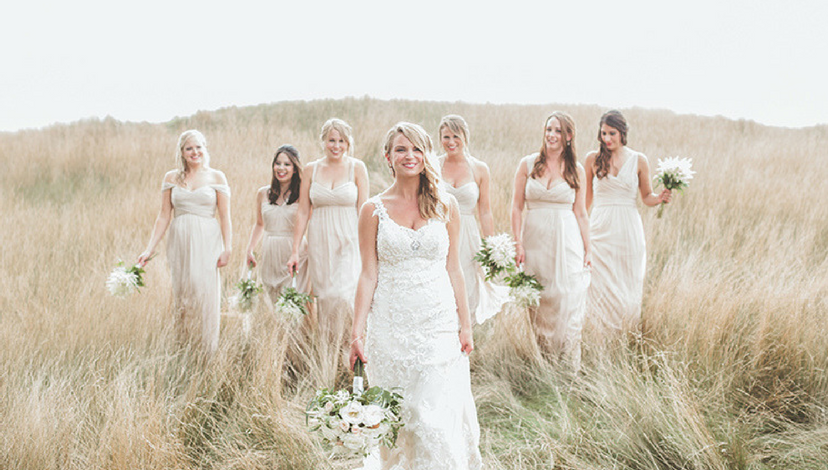 Team Up
If you're concerned something may be missed due to proximity – consider teaming up with a fellow photographer. While one photographer captures the wedding itself, it's possible for the other to use a long range camera lens to photograph the smaller details you don't want to miss. From the bride's engagement ring being joined by her wedding band to the design of the cake, the finest details are still able to be captured with a little teamwork. 
Stay Protected
It's of paramount importance that guests and vendors are properly protected during this unprecedented time. Protect yourself and your clients with colorful face coverings, like these face masks being created by linen design company, BBJ Linen. Elegant, neutral hues like black, white or gray will set the tone for a more sophisticated affair while floral prints and vibrant colors will help to usher playfulness and a lighthearted feeling to any celebration – all while keeping everyone properly protected.  
Be Flexible 
As ceremonies become more intimate, many couples are opting to change venues and host weddings at home and even outdoors to maximize space for their beloved family and friends. 
Utilizing outdoor space is a brilliant way to allow for more guests and truthfully there isn't a more gorgeous backdrop than the one provided by nature. Rather than battling any elements or challenging circumstances that may come your way, use them to your advantage! 
Mid-day sun is no problem when photographing with exquisite light from under the shade of a nearby oak tree. Opt for props like umbrellas in coordinating hues should you find yourself photographing on a rainy day with no alternative indoor location. Consider taking stunning bridal portraits through a picture window of the family home to remain distant. Even an evening wedding is no problem when you provide the proper lighting!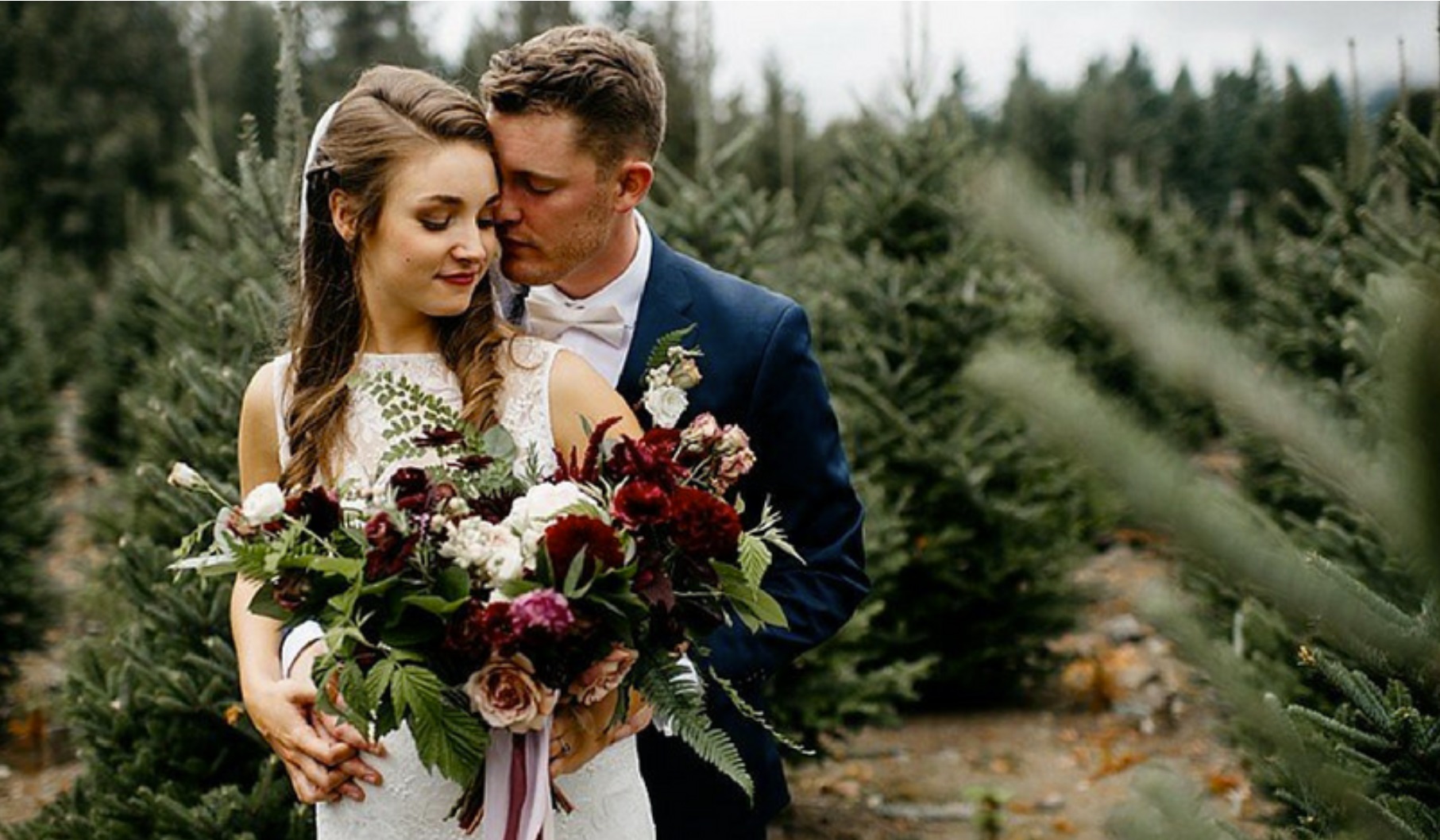 Should you need further assistance – there some more fantastic tips for how to capture outdoor weddings.  The concept of photographing at a different than anticipated venue, someone's home or even outdoors may initially seem challenging, but with a touch of creativity these events may be the best you've ever captured! 
Whether you team up with a fellow photographer or learn a new virtually based skill to better provide support to your clients, capturing intimate weddings may require some creativity and additional planning. The benefit of photographing an intimate celebration, however, is that the quiet, often unseen moments and the palpable feeling of love between a couple and a small group of their family and friends will be captured by your lens and treasured forever by your clients. 
This article was written by our partners at BBJ Linen. 
---
Did you enjoy this blog article? Here are a few others you may find interesting: