How do you stay creative during times of stress? Chaos? Uncertainty? For me, Kayla Graves of Foxtails Photography, I kept living my life as normal as I could. Yes, I was overwhelmed at first and had a TON of changes in my business as well as personal life. But that didn't stop me from being me, it didn't stop me from creating, being an artist, or planning…it actually helped me through it all. Here is how I've been able to stay creative during these uncertain times.
We all process emotions and difficult times differently, for me, I try to see the positive. The first few weeks were hard, the next few even harder, but I came out stronger. I realized I wasn't going to allow a pandemic keep me from being me.. I wasn't going to allow it the power to lessen my creativity or suck the life out of me. So I started to gather what inspired me.
First: Pay attention to what inspires you
I was first inspired by an image of a swing of baby breath… as I sat at my desk and looked at the tree outside I knew exactly what I wanted to do and reached out to my local florist, Whirly Girl. I was then inspired by an image of plum, rich colors entwined with brighter ones, so similar to spring and it remembered how badly I wanted to entwine florals and fruits for a tables cape earlier in the year.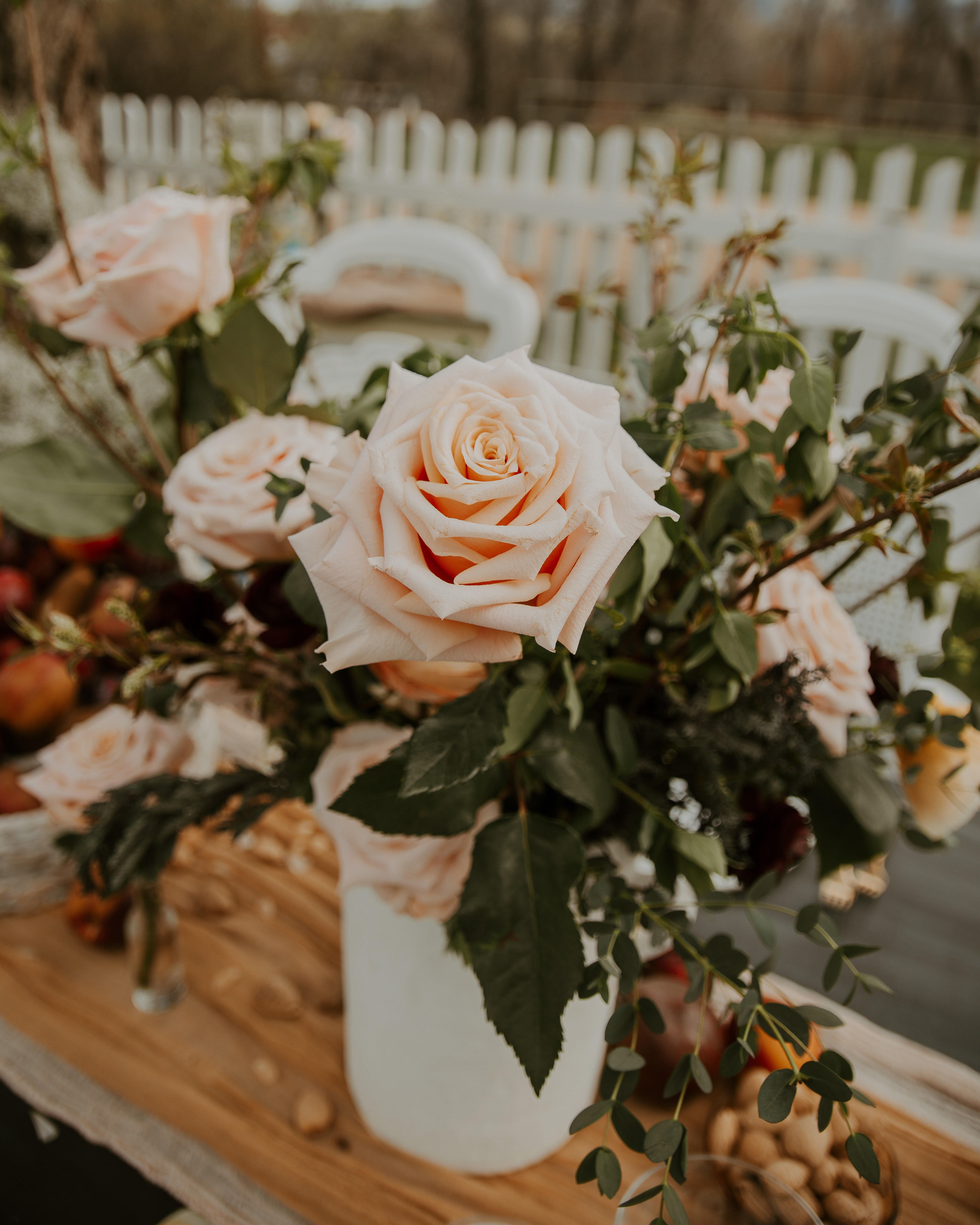 Second: Make Space
If I hadn't of allowed space then I would have never had any of this inspiration. I get it, I know how busy it is to be a mother, a business owner, a leader, have a side job, and be a teacher. Not to mention personal life? Just kidding, we all know that doesn't exist right now! But in all honestly, I didn't make time for working out or for many other things, I did make time for creativity and photography as it is a passion of mine and a distraction. You have to schedule out time for it just like going to the gym…and it doesn't always come during that time but you at least give it a chance!
Third: Run with it!
If it finds you, let it grow, take it on, and create what you need to. In this case, I splurged a little and I dreamed a lot. I worked with what our current situation brought and I was able to adapt.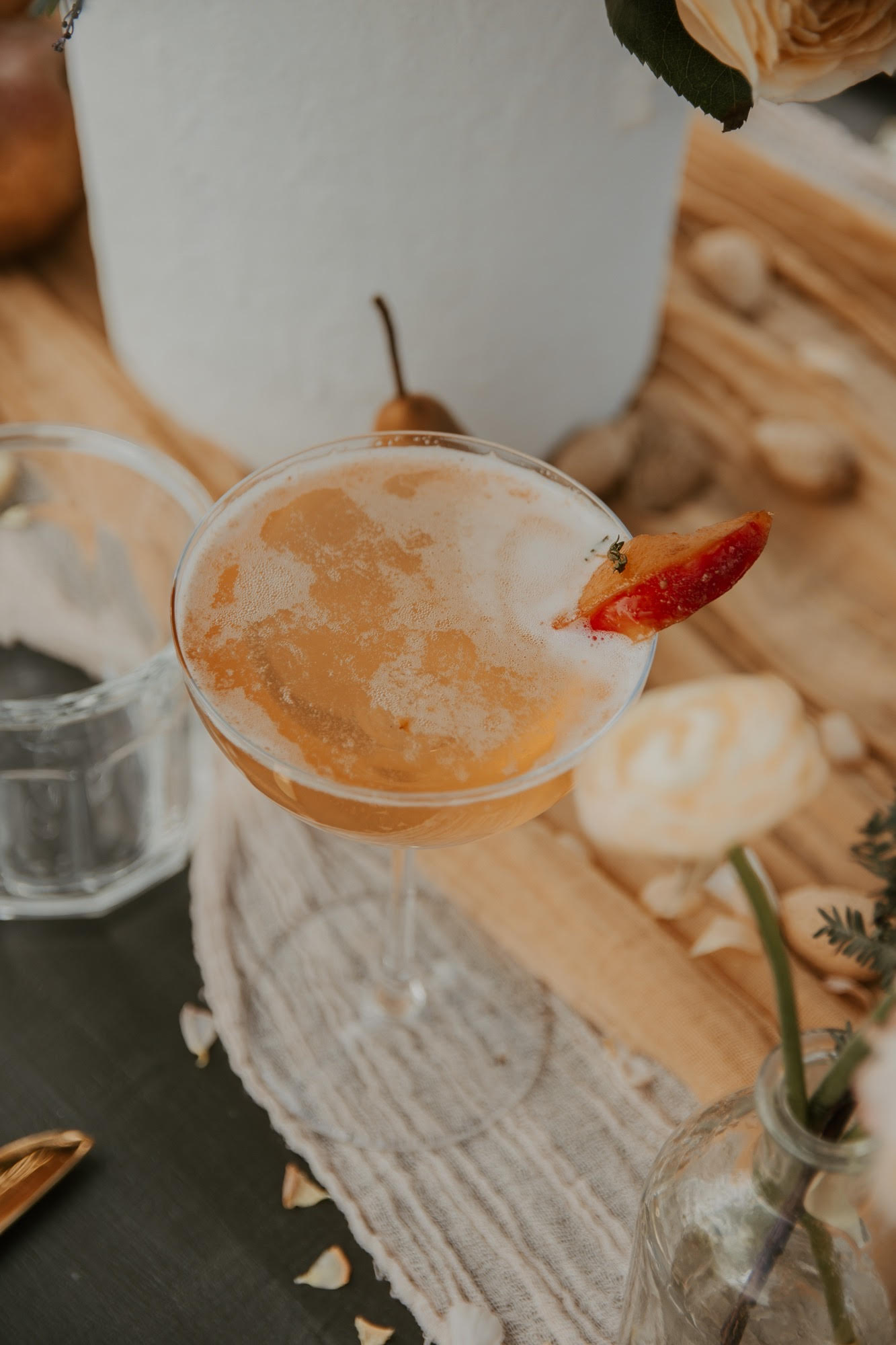 Fourth: Invest in You
It isn't just about money, its about investing yourself. Dedicate yourself to your idea, follow through, don't give up. It might get difficult at first but not everything comes easy. Especially during a pandemic!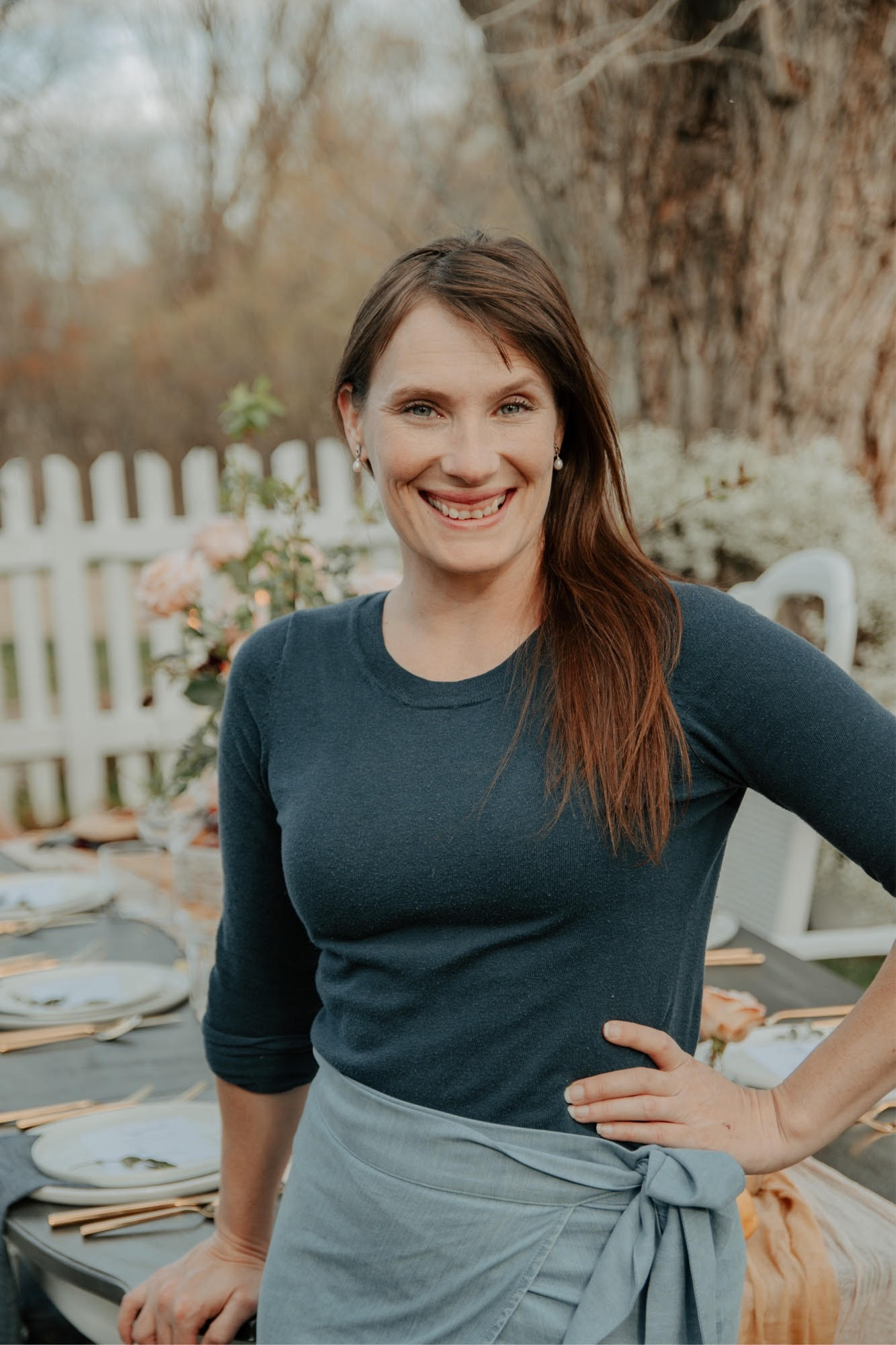 Five: Reach out to others
Most likely, there are others willing to partner with you if you're wanting to create something bigger. Artists can feed off of other artists and many of us can help each other out. In this particular case, I reached out to close friend who has some similar goals and who I had planned to have shoots with prior to the pandemic hitting. Because we live in such a rural area and were able to quarantine ourselves away, we felt safe and comfortable planning for a day when good weather and fewer restrictions were in place. I also reached out to my trusted florist who is always bringing her knowledge and creativity to the table. It was so easy to drop off supplies and pick up with no contact, same with a local store who partnered some gorgeous dinnerware and vases for our set up. We all planned and created together with little or no contact!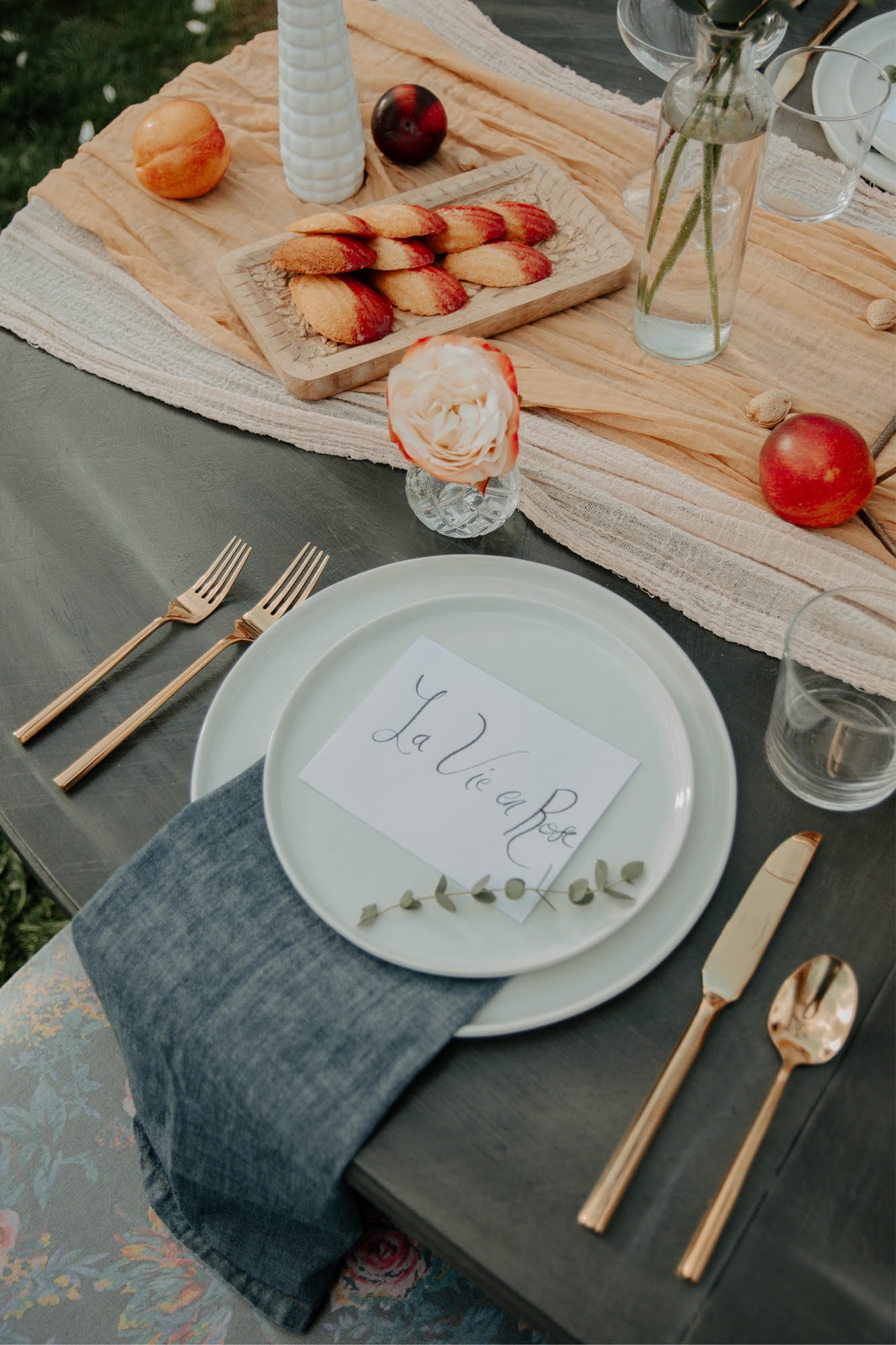 Six: Start Creating!
Once everything comes together, you get to dive head first into creating what you need. It was a huge relief and a lot of fun to plan this shoot, the other vendors involved mentioned the same thing. We needed to focus our energy and creativity on something and it was healthy for us to still be who we are and do what we need to.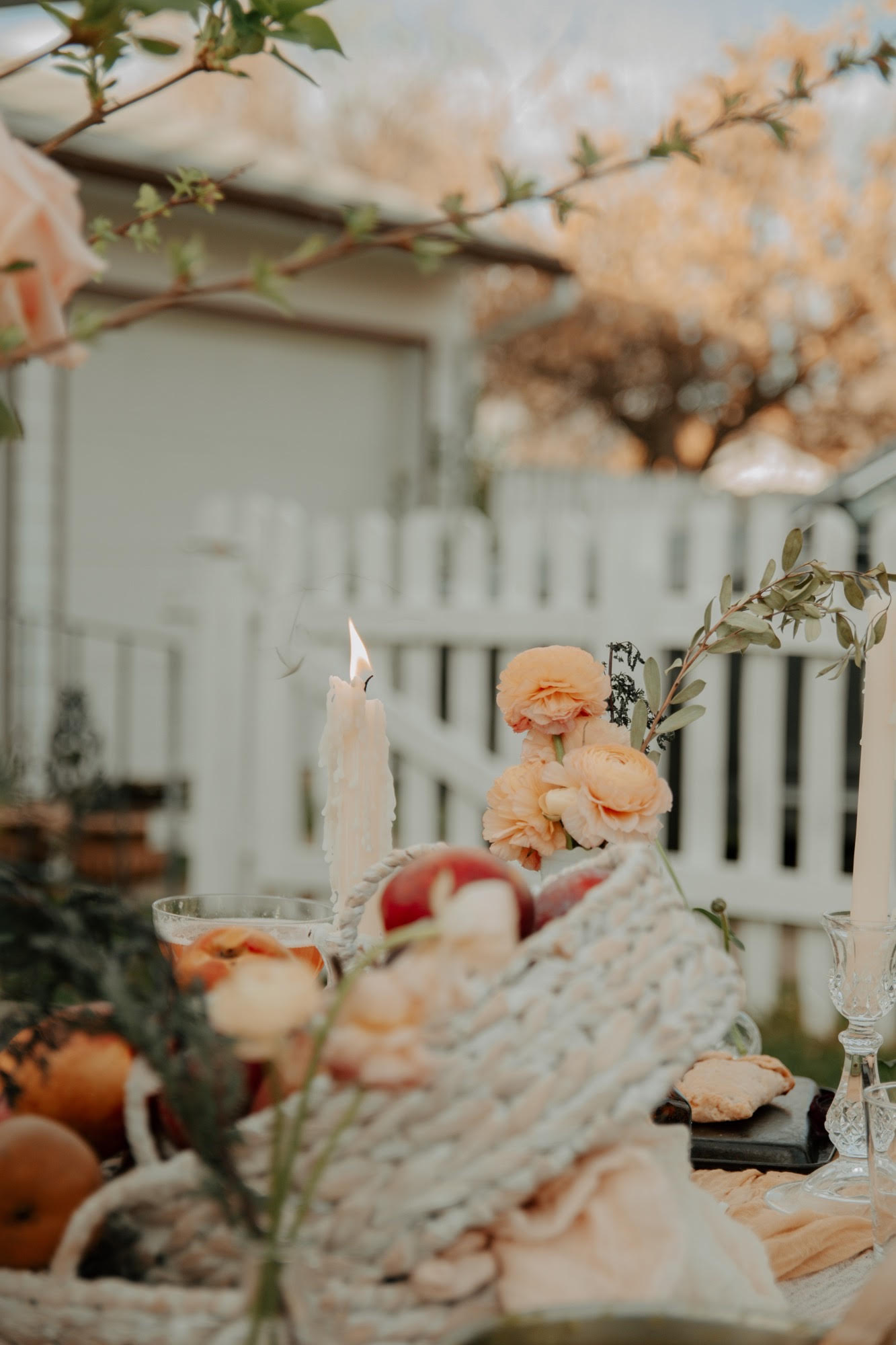 Seven: Stay True to You
Yes, we have guidelines and restrictions but that doesn't mean that we can't work around them or adapt. Perhaps it is something little, perhaps it is something bigger. What is important is to stay creative so that you can stay healthy. It is no different than going to the gym. Just like working out, it can be hard to motivate yourself, but once you do, you're on a high and are super energetic and feel fabulous. Don't let your creativity drown, you are an artist, and you need to be able to create.
What tricks have you been using to stay creative during these times of isolation and uncertainty? Do you have any suggestions? Share them with me @ and Artsy Couture using
---
About the Author: Kayla Graves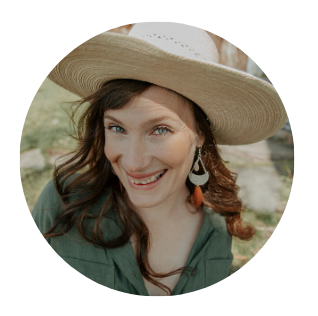 A red dirt girl from Oklahoma turned mountain woman, with a camera in tow, Kayla created Foxtails Photography to illustrate wedding, lifestyle, & brand photography. She is based out of Wyoming, enjoying adventures across the mountains and plains. She lives as sustainably as possible, enjoying the outdoors and gardening her heart out.
---
Did you enjoy this article? Here are a few more great finds on the Artsy blog:
Want to be an Artsy insider? Register for an account today and receive sale updates, new tips from our Featured Pro Photographers, exclusive partnership opportunities, and more!